Singapore-MIT Gambit Game Lab 2008 : Casual : Windows / Facebook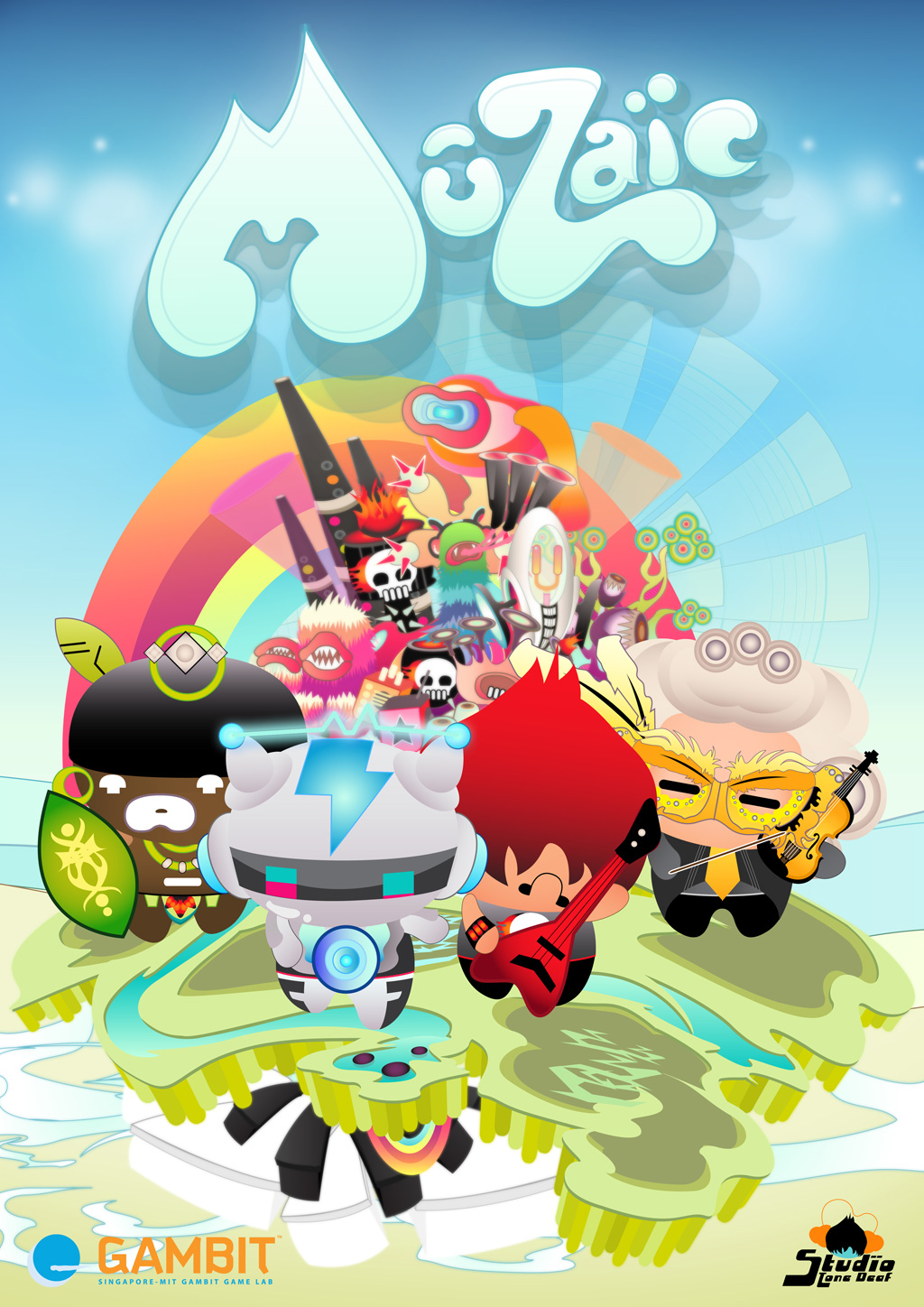 Enter the fascinating world of Mūzaïc, where players take upon the role of growing and cultivating their own musical garden in order to create the ideal home for an endearing race of musical creatures known as Mūzes.
Interact with other players all over the world at your own leisure to breed your Mūzes together to grow the musical garden of your dreams.

Featuring a huge cast of the musical Mūzes, each with their own unique signature tune spanning across a wide range of musical genres, Mūzaïc is an audio masterpiece that is designed to be accessible to the visually impaired and yet appealing to sighted players at the same time.
Designed for both the Sighted and the Visually Impaired




Remote Asynchronous Multiplayer




Identity Masking




Online Social Network
Videos
Trailer
Gameplay Video
Screenshots
Mūzaïc in the Media

Mūzaïc on Channel 8 / Channel U News
Mūzaïc on RAZORTV (Part 1)




Mūzaïc on RAZORTV (Part 2)
Websites
http://apps.facebook.com/muzaic_game
http://gambit.mit.edu/loadgame/muzaic.php
RAZORTV - http://www.razortv.com.sg/