Experimental Gameplay Project August 2010 : Indie / Game Maker : PC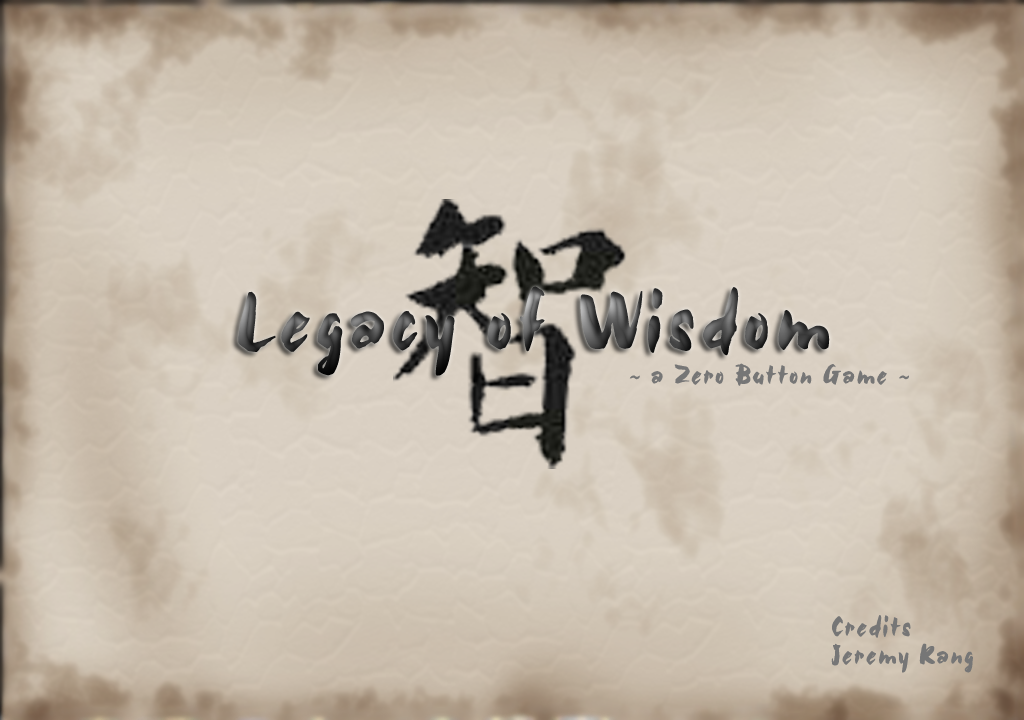 Synopsis
"I do not think much of a man who is not wiser today than he was yesterday."
- Abraham Lincoln -
Designed based on the Experimental Gameplay Project theme of a "Zero Button Game" (August 2010) , Legacy of Wisdom's main gameplay uses nothing but mouse movement.
Centering around the metaphorical themes of "Legacy" and "Man's journey in attaining Wisdom", Legacy of Wisdom adopts an oriental aesthetic style based on Oriental Calligraphy / Paintings to help create a "Zen" aesthetic to complement the game's metaphorical themes.
Legacy of Wisdom also features an additional gameplay twist - an experimental take on the concept of "Player Death" in games, toying with the idea that death in games can be a reward as much as a penalty; where each time a player dies, the player is given a reward for his / her next playthrough.
Websites
Experimental Gameplay Project - August 2010
Experimental Gameplay Project - 0 Button Game Roundup
Accessible GameBase - Legacy of Wisdom
Legacy of Wisdom Post Mortem